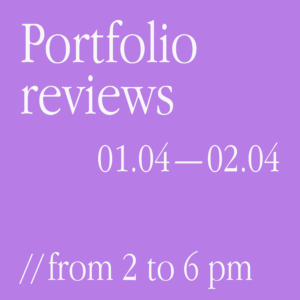 Editorial
Since 2011, CIRCULATION(S) questions territories and issues through the eyes of their European emerging photographers. This year again, with 27 artists of 14 nationalities, we offer an open artistic vision with a wealth of contrasts and trends that reflect contemporary topics.
This openness is part of our artistic endeavour: a collective made up of 9 curators, each bringing their sensitivities and stance and supporting each other. Together, we shape a new edition by deliberately choosing to show a range of expressions. This altruistic consideration is what makes the festival's identity and lies at the heart of its operations.
The pandemic seems behind us, yet we still feel its mark. The war in Ukraine has transformed both everyday lives and the balance of power. Socio-economic tensions are at a peak while environmental disasters multiply. Whether at a personal or societal level, the 2023 edition is decidedly marked by resilience. Many of the works express overcoming trauma, the (re)construction of the self following domestic violence in response to social injunction or the Soviet past. Other artists remind us that, every day still, refugees exiles drown in the Mediterranean Sea. In the face of this tormented world, photography in relation to the scientific sphere offers the reassuring dimension of rationality. It is also one of the main themes of this edition.
Boundaries shift and the Circulation(s) festival captures these movements. With the democratisation and the exponential force of artificial intelligence and machine learning, the artist's position and the artwork's status are challenged. In our societies, notions of genre are becoming more visible and artists contribute to the broadening of this discussion by sharing their outlook and personal experience.
Following an exploration of the Romanian, Portuguese, Belarusian and Armenian photographic scenes, our fifth edition focuses on Bulgaria. It establishes connections with this dynamic and active scene, and enriches our respective visions. Through this focus, we continue to assert our wish to go beyond geographical boundaries and our scope of research.
Circulation(s) encourages us to reconsider who we are and rediscover ourselves, each of us and together, individually and collectively, geopolitically and intimately, edition after edition. We, curators, permanent and volunteer members of Fetart, alongside the CENTQUATRE-PARIS team which has trusted us for ten years, are delighted to invite you to discover the selected 2023 artists.
Enjoy your visit!
© Pascual Ross — La sal se come la piedra