The call for applications for the 12th edition is open
You want to be part of the next Circulation(s) festival?
The call for applications is open until midnight on 19 September
The upcoming edition will take place in 2022, from 31 March to 29 May at CENTQUATRE-PARIS.
A EUROPEAN FESTIVAL DEDICATED TO YOUNG PHOTOGRAPHY // 
Circulation(s) is the festival dedicated to emerging photography in Europe. Each year, at the CENTQUATRE-PARIS and satellite sites in France and abroad, it reveals the vitality of young creation and speaks for the diversity of photographic expressions through unique exhibitions and events.
A stepping stone for artists, a prospective and innovative laboratory of contemporary creativity, Circulation(s) is a must-attend photography event and a trend revelator. Since its inception in 2011, the festival has exhibited over 400 artists and attracted over 300,000 visitors with an ever-growing aspiration to be an approachable event of high standards.
Circulation(s) responds to the current context by reinventing the formats of events and meetings. Whether digital or physical, these meetings create dialogues between artists, professionals and the public, confronting views and questioning the boundaries between photography and contemporary art. Images and ideas of a new generation of photographers both circulate.
// APPLY // APPLY // APPLY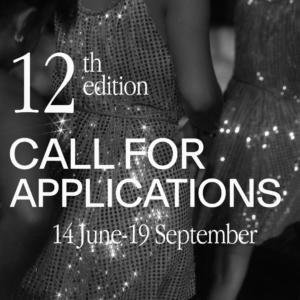 REPLAY 2021 !
You can also watch the 2021 edition in video, directed by Jérémy Vissio.