Kochan
Italie
2018Invited Artist
Alessandra Calò mostly works with archive images, photographs that she found, and literary texts. Her discourse is built on the combination of images and texts that gives birth to a new image. In Kochan, the artist used self-portraits for the first time and contemplates the body as a field for exploration. She established a dialogue between blueprints, maps and images to lead the way through a daily journey towards the assertion of our own identity.
With the support of the Istituto Italiano di Cultura.
Laureat of the Tribew award Circulation(s) 2018.
Download for free the digital book published by Tribew in the collection WorkOf
here
.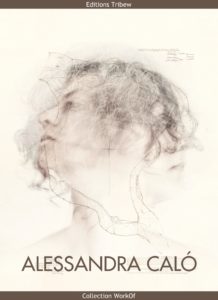 About the artist
Alessandra Calo was born in 1977 and lives and works in Reggio Emilia in Italie. Her work reflects on the theme of remembrance and was displayed in galleries and festivals, in Italy and abroad. She also makes books in limited editions. Upon an invitation from the Negpos gallery in Nîmes, she showed in 2017 her series NDT No Destructive Testing at the University Library in Nîmes, France, as part of the Printemps Photographique and following the theme "Family, photography, and death".