Zones Naturelles
France
A man wakes up in 2043 and no longer recognizes its suburbs: nature has resumed his duties on urbanization, finished shopping centers and industrial areas! Now there are only fields and flowers.
My work questions the place of humans in their environment.
I try to show the opposite view of the dramatization of consumption through the irony of fiction.
About the artist
Born in Toulouse the 30th October 1962
Photographer

born in Toulouse

.

After

high school

, he joined

the professional

audiovisual

Technical School

, he made

news

photo service

trainings

and then

became an assistant

in the studio

pub &

mode.

Then

a freelance

photographer

magazine.

In parallel, he

studied and practiced

music

and

video.
Independent since 2001, he worked for the regional and national press, institutions and communication. It develops personal projects in the cultural field, professional learning and trades and reserves time to exhibit regularly.
Exhbitions
Galerie du Chateau d'eau Toulouse, collectives :
« jazz/31 » (96)
« autoportraits » (97)
Cinémathèque de Toulouse : « Bobines de films » (2001)
Conseil Régional Midi-Pyrénées : « Beau travail » (2004)
Centre culturel Apollo, Mazamet : « Océan » (2006)
agnès b. , Toulouse : « Musique de chambres » (2009)
Airbus Blagnac : « Gens du métier » (2010)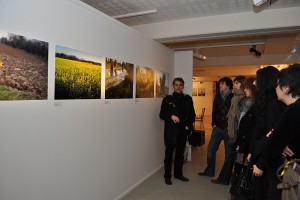 Jean-Jacques Ader at the opening press Circulation (s) 2011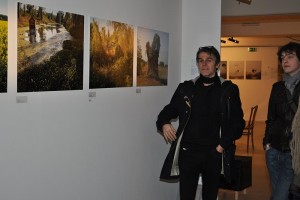 Jean-Jacques Ader at the opening press Circulation (s) 2011