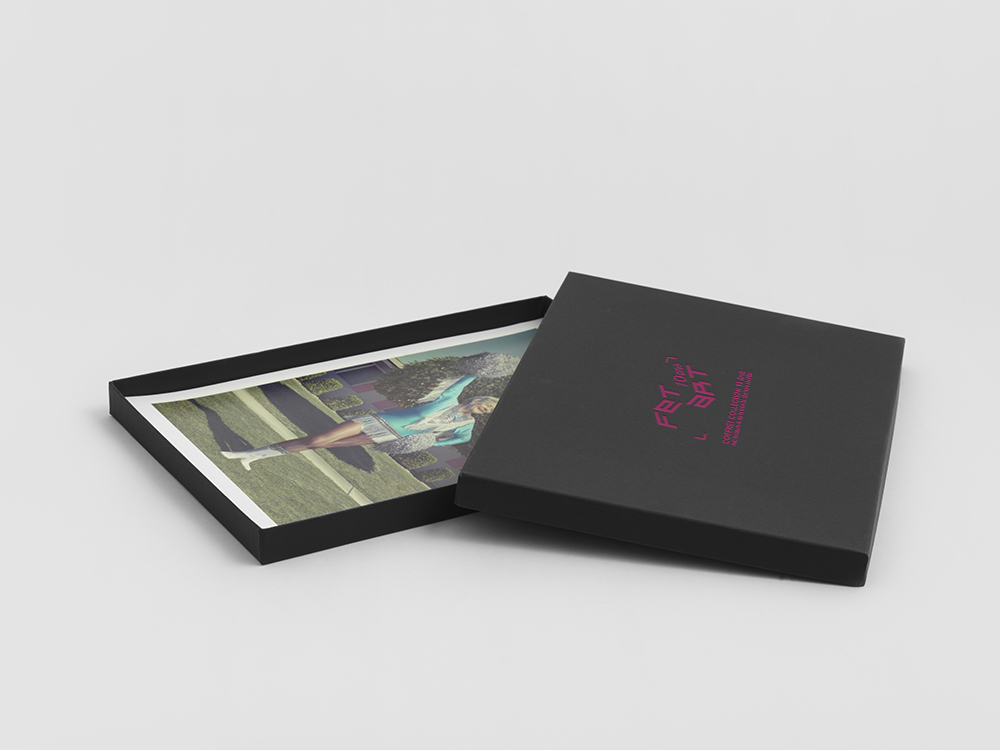 Wish you offer a unique and original present? Fetart and Circulation(s) festival took care of it for you!
Defend with us the young creation and the artists. Begin your collection of art right now.
Opt for originality and commitment by offering a photographic work witness of your commitment with the young artistic creation.
You will introduce a logic of collection which will arouse the wait of your next presents of wishes.
By supporting an association, go into the program RSE.
For a personalized box do not hesitate to contact us!
♦ Choose the format of your box, A4 or A5
♦ Select in the database Fetart the photography of your choice (Format of the editions 18×24 cm for the box A4 and 15×20 cm for the box A5)
♦ Determine the number of boxes which you wish to offer
♦ Personalize the box thanks to the marking (with the logo of your company, raised effect, embossing etc.)
The box contains:
♦ Photography of your choice, numbered, signed and accompanied with its certificate of authenticity.
♦ Biography of the artist.
♦ Your personalized letter of wishes.
See Fetart artists
See Circulation(s) artists
Box price, 120€
Order your box
To contact with Héloïse Joubert: heloise@fetart.org or +33 (0)6 14 14 76 24
Payment options:
★ by cheque: in the order of Fetart, send at 121 rue de Charonne 75011 Paris
★ by paypal: at the address marion.hislen@fetart.org
THE 10 YEARS BOXES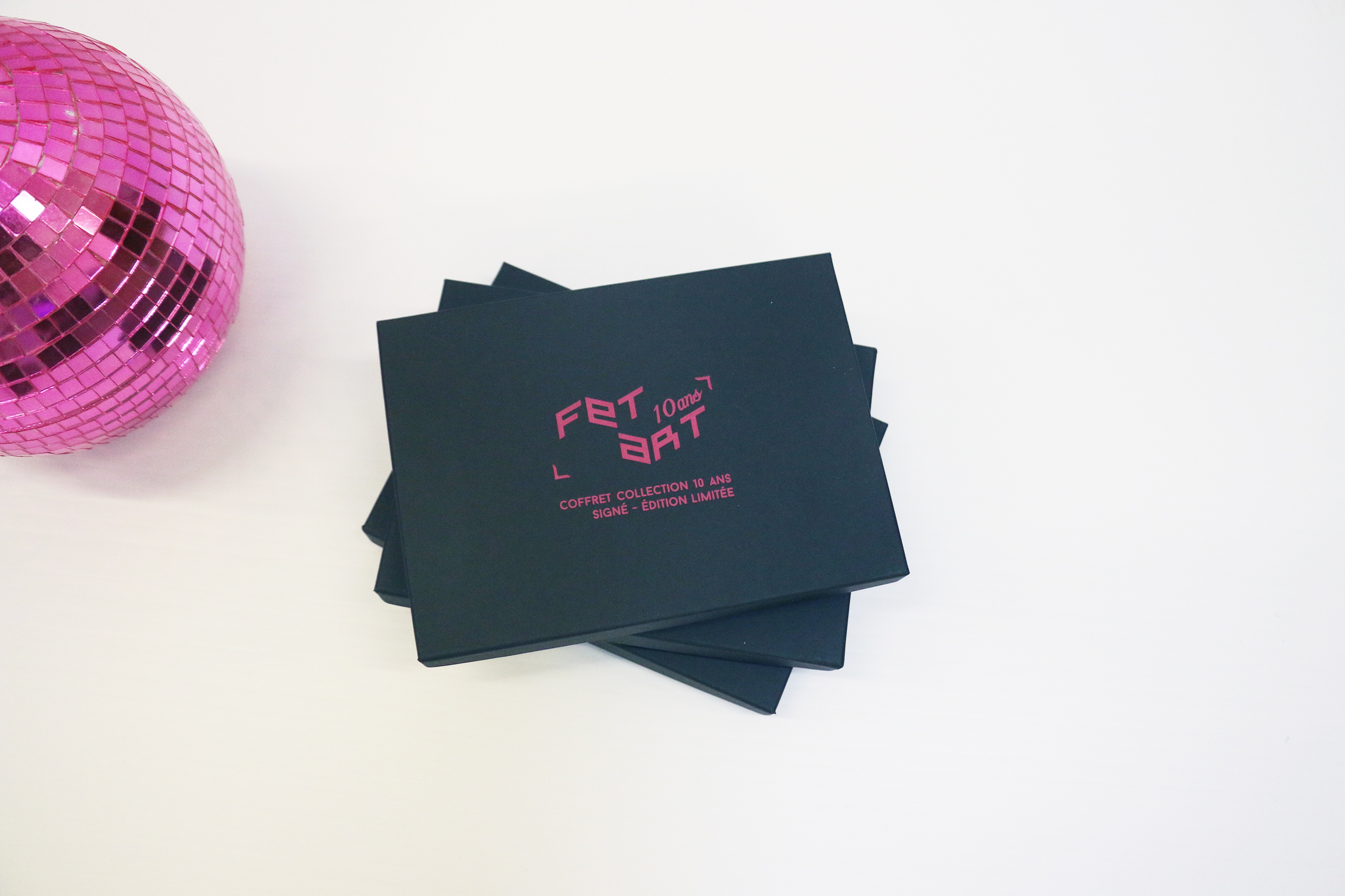 Fetart Box, special edition 10 years of association, proposes you to begin a art collection.
The box contient the artist biography, 10 photographs 15×20 cm format, drawn on paper Hahnemühle Silk Baryta 310g.
Photographers: Guillaume Amat, Todd Antony, Chassary & Belarbi, Maïa Flore, Nicolas Fussler, Thomas Jorion, Malik Nejmi, Julien Taylor, Marc Thirouin, Patrick Willocq.
Printed by L'Atelier Label Image, handmade box, made in France.
Attention, this edition is limited to 140 copies!
Box price, 120€
Order your box
*By CB or Paypal :
Click here
Email to pay by paypal : marion.hislen@fetart.org.
*By check
Send a check to the amount of 126€ (120€ + 6€ of postal charges), in the order of: Fetart.
Send to address: 121 Rue de Charonne 75011, Paris.
Box will be sent by mail way.
You can also come to pick up your box at Fetart office, from 9am till 6pm, from Monday to Friday, 121 Rue de Charonne 75011 Paris.
For more details: heloise@fetart.org
+33 (0)6 14 14 76 24