Sparks
Pologne
2017 - Sélection du jury
This series was started in late 2014. The motivation behind Sparks was to create a multifaceted portrait of the current war in Ukraine. The project uses different mediums, such as documentary photography and videos, video-art, collages, installations, and was based on her encounter with soldiers. Far from portraying them as heroes, Wojciechowska's photographs reveal their doubts and weaknesses. More generally, this series questions universal issues, such as the essence of a human being, entering adulthood, death, or gender determination.
Wiktoria is one of the laureates of the Tribew award. Discover her digital book here.
With the support of the Polish Institute in Paris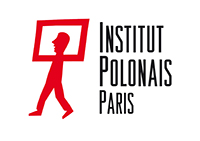 About the artist
Wiktoria Wojciechowska was born in Lublin, Poland. She won several prizes in 2015 (the Oskar Barnack Leica Newcomer Award, La Quatrième Image, the Young Talents, the Humanity Photo Awards, and the IPA Awards). Her work was exhibited in festivals in Arles, Paris, Lille and Warsaw, and published in many magazines.