In quarta persona
Italie
2017Artiste invité
In the midst of the so-called "economic miracle" in the 60's, Italian cultural and political powers established substantial processes of transformation of the territories and traditions, in the name of progress. This process should have been fed with new roads, new industries and was definitely supposed to provide Calabria (Italy) with a new identity. This region is a land where the challenge of modernity is slowly oppressing both the people and the landscape. In fourth person is a multimedia research about the geopolitical transformation that happenned over the last 50 years, suspended between utopy and betrayal.
With the support of the Italian Cultural Institute in Paris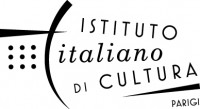 About the artist
Martin Errichiello and Filippo Menichetti  are both Italian photographers and filmmakers. They met in 2012 at the international department of Visual Storytelling, at the Danish School of Media and Journalism. In 2013, they started a long-term exploration of Southern Italy, with a historical and geopolitical approach, shaping a common method of study by mixing different mediums.