Galerie Intervalle
/ /
" "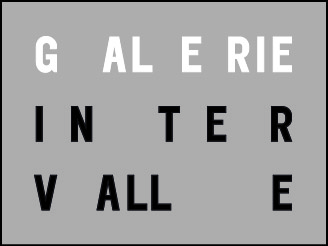 Elena Chernyshova
Intervalle gallery arose in Belleville area, Paris, in the spring of 2014, from the desire of a duo of photo lovers who wanted to support emerging artists.
Sandrine Calard studied in the academy of Fine Arts in Lyon and holds a degree from ENSP-Arles. She also created "La Petite Boîte d'accroche", which is specialised in exhibition design, management, and installation for museums, galleries and persons.
Yan Di Meglio holds a degree in modern history and is a graduate from Paris institute of Journalism. He is an freelance journalist and a collector.
The enthousiasm for photography is proven every and each day. However, there are only a few gallerists who support emerging artists. We decided to create a place that campaigns for the photographers it represents. Exposing our favourite images, and the ones that light our vision of the world. Why do we sell them? So that more can be created! And also because a gallery is quite often the last kind of place where creation is at liberty.
Practical information:
12 rue Jouye Rouve, Paris 75020Du 2 février au 12 mars 2017
+33(0)1 43 15 94 58 // Yan Di Meglio : +33(0)6 07 25 62 76 // Sandrine Calard : +33(0)6 09 52 68 35
Hours:
From Thursday to Friday: 14:00 – 19:00
Saturday: 12:00 – 19:00
Further information about this partner place here.
VOUS AIMEZ?